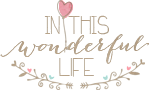 I am out of coffee and I could REALLY use about a good 3 cups at the moment
School starts next week but because of Tarleton Financial Aid (which is a joke of a department), I have no clue if I have enough money for school. I turned in my FAFSA TWO MONTHS AGO!!! During that time, they have forgotten to put documents in my folder for me to fill out and lost one of my contracts! Talk about FRUSTRATING!!!!!!
So we got Netflix again and I decided to finish up my Gossip Girl obsession. I can't remember where I left off so that means I have to rewatch the ENTIRE show! Aww shucks right??
Maddie is ALMOST sitting up on her own! So excited for her to sit up like a big girl!
Have you tried these sippy bottles? I had never heard of them and gave it to Maddie yesterday! In case you missed it,you can read my personal review of it right
HERE!
I can never get enough of my crock pot! I have pot roast cooking at the moment! Yummmm!
We go on vacation NEXT FRIDAY!!!! So excited!! :)
So those are the random thoughts and happenings going on in my world this week!
Much love from Maddie Bug And I